Basic Process of Healthcare, Medicare and End of Life
Individual registers for Medicare at age 65
Part A – Hospitalization (usually no cost)
Part B – Doctor Visits and Specialists (Optional but if chosen the premium is deducted from Social Security)
Part C – Medicare Advantage (This is a privatization of Part A & B and usually D. This can be chosen with several options and is either partially or fully covered by the standard Part B premium. Generally, Medicare Advantage Plans cover out-of-pocket expenses better than Standard Part A and Part B.)
Part D – Prescription Drug Plans (These plans can be purchased individually or may be included in a comprehensive Part C Medicare Advantage Plan)
Medicare Supplement Plans (These policies are designed to reduce or eliminate most out-of-pocket costs when used with Part A and B. There is an additional premium for these policies, and the premium is deducted from the Social Security payment)
Generally speaking, Medicare Options are best decided by a person's financial situation.
Part C should be chosen if you are a person of lower income, or for a person who prefers to cover out-of-pocket expenses and "self-ensure" for their expenses that are not covered by the insurance. Monthly premiums are usually lower.
Parts A, B, and D with a Supplement Plan will be chosen by individuals who have plenty of retirement income or assets they don't want at risk for health-related cost. There is little to no out-of-pocket expenses, but the monthly premium is significantly higher.
Scenario One – Low Income Person on Part C
Admitted to Hospital because of serious illness
Care is received
After Hospital stay person leaves with a $4,000 bill
Client pays hospital $20 a month
Six months later, client passes
Debt is most likely retired at death
Scenario Two – High Income Person on Parts A, B, D, with a comprehensive Supplement Plan
Admitted to Hospital because of serious illness
Care is received
After Hospital stay person leaves most likely paid-in-full
Six months later, client passes leaving assets to beneficiaries
---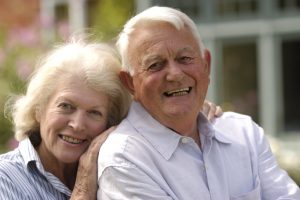 Enrolling in Medicare is required when a person becomes 65 years old. A person has a 7-month window to enroll; three months before their birth month, their birth month, and up to three months after their birth month. In most cases, they must sign up for Parts A, B, and D or Part C with a drug plan included (or have other insurance in place). If a person does not sign up within that 7-month window, they will be assessed a monthly penalty for the rest of their lives once they do sign up. The longer the delay the higher the penalty.
Medicare does not cover costs associate with chronic illness (long-term care). Medicaid may cover costs of long-term-care if the person qualifies. Medicare covers most costs associated with Hospice Care.
Making Medicare choices should be thoughtfully made. There are a tremendous amount of options, lots of providers, lots of options within each provider, and rules about when you can make changes and when you cannot. Working with a Medicare Specialist that can guide you through the decision process is a wise choice. We will gladly help in anyway that we can.
Medicare decisions can feel like a maze of decisions. We will be glad to help navigate you to a well-informed decision.